When you hear Americans talking about Mexican dishes, they are mostly referring to Tex-Mex. These meals are similar to that of the Southwestern state of New Mexico, save for the difference in cooking technique and flavoring.
The first use of the word Tex-Mex to describe a fusion of American and Mexican cuisines dates back to the 1940s according to Food Timeline. However, it was only around the 1970s that the word became popular. Restaurants in major cities that pride themselves as Mexican restaurants will usually distance themselves from Tex-Mex dishes. Informal restaurants, on the other hand, may offer both on their menu.
Different people might have their criteria for judging the best restaurants, but I focus on menu variety, use of fresh ingredients, as well as the use of spice or flavoring. From breakfast tacos to the very best of Tex-Mex pastries, there are a few restaurants that I have found that will give you the best value for your money when it comes to Tex-Mex cuisines.
Baja Fresh
Baja Fresh opened in California in 1990, and, like old wine, they have become better with age. They pride themselves as using fresh ingredients as their name suggests. This explains why you will not see a freezer, microwave or can opener in their over 200 locations.
Their menu ranges from onion cilantro to beans, rice, salsa verde, and roasted vegetables. Not forgetting their premium burritos which you can give a try.
Taco Bell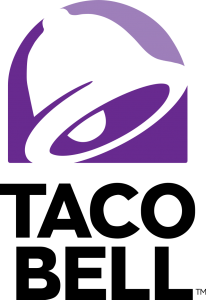 Taco Bell was birthed in San Bernardino, California by an ex-Marine, Glen Bell. The restaurant has grown to become the largest Tex-Mex chain restaurant in the nation. Today there are over 4,600 Taco Bell franchise globally.
Taco Bells is one of the few chains that have been able to create a twist to popular Tex-Mex recipe including Chalupas and Crunchwrap Supremes.
However, the one that has attracted the most attention around the world is Doritos Locos Taco with a record of about $1 billion worth sold. This innovative taco is made from lettuce, ground beef, cheese stuffed in a taco shell. I never seem to have enough of this innovation.
Chipotle
The first Chipotle store opened in Denver in 1993. Steve Ells, the founder of chipotle had one intention in mind; create a restaurant with fresh ingredients yet affordable. Today Chipotle is in four countries in over 1,500 locations. In the late 1990s and early 2000s, Ells brought a new policy that ensured that all chicken and pork used in the restaurant are raised naturally.
This eliminated trans-fat from the menu. This singular action led to a spike in sales. Chipotle is famous for guacamole, burrito bowls, and burritos.
Chevys Fresh Mex
Chevys has grown to become California's second largest Tex-Mex franchise. The restaurant came to life in 1986 in Alameda, California. One thing that has made the restaurant popular is the promise that all their foods are made from scratch.
The restaurant is designed to evoke the feeling of dining in a cantina. Among their favorite cuisines are fajitas with chicken. The most intriguing part of this restaurant is that you get to watch your tortilla being made.